A MESSAGE FROM BLOSSOM HILL LEADERSHIP
One word describes 2020 and that is coronavirus. While coronavirus or COVID-19 has greatly impacted us at Blossom Hill, another word that comes to mind for us is resilience; that is, resilience of the individuals we serve, the families who support them, and our staff members who have demonstrated an unwavering commitment to those they serve throughout this year.
In this report, we celebrate our resilient communities with stories of how our families, staff members, and individuals have adapted to the new "normal."
In a year of constant change, 2020 was also a year of firsts. We hired a Chief Executive Officer, Lisa Kristosik, RN, BSN, in April who has led us through the intense first waves of COVID-19. In lieu of our normal in-person fundraising events being postponed and the restrictions on our Respite program both due to the pandemic, Lisa paved the way to secure new grants and open doors for new grant opportunities and partnerships.
Finally, in 2020, we have begun the process of identifying strategic goals and we are setting out our strategic five-year plan to prepare Blossom Hill for a bright future.
Lisa Kristosik, RN, BSN, MSN
Chief Executive Officer, Blossom Hill
Lynne Urbanski
Executive Director, Blossom Hill
Ralph Zuponcic
President, Blossom Hill Foundation Board
George Swartz
President, Blossom Hill Inc Board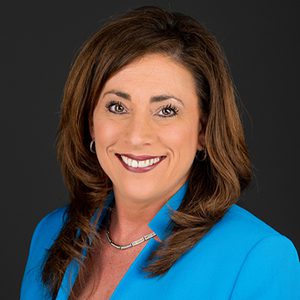 Lisa Kristosik, RN, BSN, MSN
Chief Executive Officer, Blossom Hill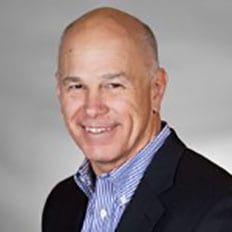 Ralph Zuponcic
President, Blossom Hill Foundation Board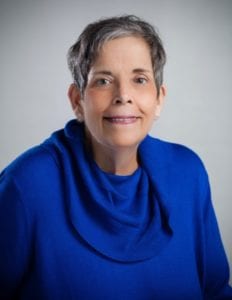 Lynne Urbanski
Executive Director, Blossom Hill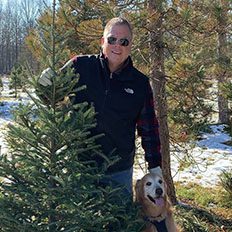 George Swartz
President, Blossom Hill Inc. Board 2021
BLOSSOM HILL BOARD OF DIRECTORS
Officers
George Swartz, President, Blossom Hill, Inc.
Chris Holeck, Vice President Blossom Hill, Inc. & Blossom Hill Foundation
Chuck Hirsch, Treasurer Blossom Hill, Inc. & Blossom Hill Foundation
Dennis Kapral, Secretary, Blossom Hill, Inc. & Blossom Hill Foundation
Ralph Zuponcic, President Blossom Hill Foundation
Directors
Steve Zuponcic
Marty Gardner
Ethan McPeake
Tammy Haseley
Sal Indriolo
Over the course of the year, the Blossom Hill leadership was forced to make difficult decisions related to visitation and socialization as more information about the virus became available.
In-person visitation was cancelled as it became more difficult to do visitations outdoors.
Respite program services were put on hold to prevent new individuals from coming into the homes.
Supported Living staff members were advised not to work in the residential facilities and as at-home caregivers for individuals to prevent the spread of the virus between the houses and the homes of individuals in the Supported Living program.
In March, workshop activities were halted, and many individuals' routines and lively hoods were thrown off balance.
Blossom Hill was spotlighted by News Channel 5 for a creative idea, "Bags of Joy," where individuals packaged back to school supplies for local school-aged children. "You see a change in our individuals when their routine is broken," said Program Director Ron Deverse. "We thought of an idea, something to keep them busy… something constructive as well as something that could help the community." Read more about Bags of Joy.
The holidays especially were a little different in 2020 with each house having its own gathering without being surrounded by friends and family. It was a difficult year.
We are grateful for our staff members who stepped up to provide additional indoor activities, find safe outings outdoors, and tried to make the routine as normal as possible for the individuals.
We are also grateful for the new partnership with the Cleveland Foundation, providing funds for essential PPE for Blossom Hill staff.
COVID-19 restrictions put additional stress on Blossom Hill's Homemaker Personal Care staff and generous funding from the Ohio Department Developmental Disabilities provided relief funds for these staff members.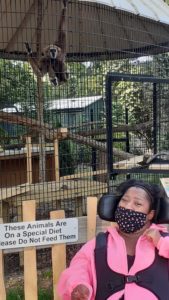 Drive through African Safari trip to Sandusky.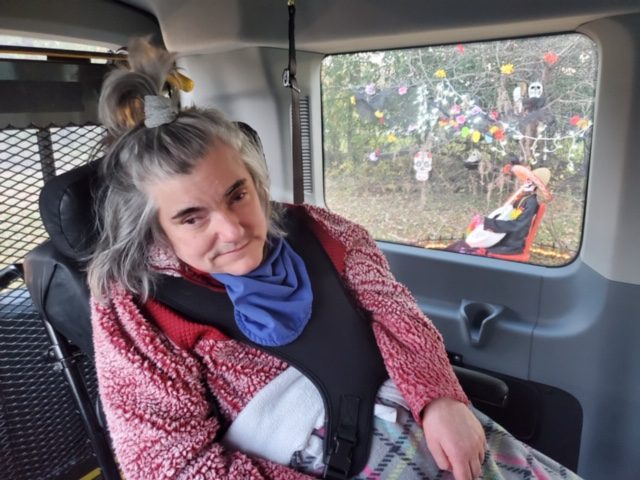 Enjoying the drive-through "Boo-Thru" virtual haunted house in Lorain.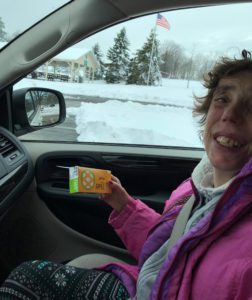 "Coffee & Car Ride" was a big hit for many individuals.
BLOSSOM HILL AWARDED OVER $113,000 IN GRANT FUNDING IN 2020
In 2020, Blossom Hill was awarded grants from the following organizations, many of which mark a new relationship for Blossom Hill. These grants provide funding for emergency COVID-19 relief and various projects that will improve the lives of the individuals and staff.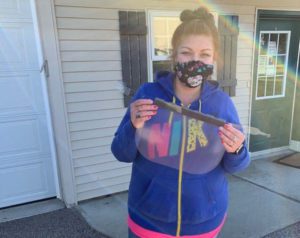 The Cleveland Foundation
Provided essential PPE and emergency funding related to COVID-19.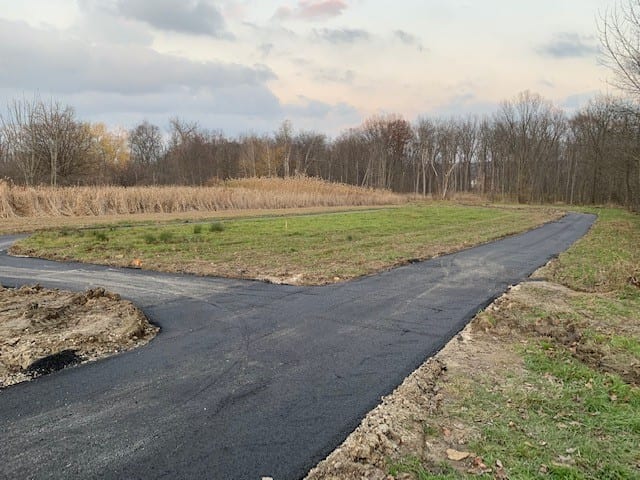 Good Shepard Foundation: $34,000
Funded Phase I of the Therapeutic Walking Path at Blossom Hill's Abbey Road location in North Royalton
Ohio Bureau of Worker Compensation
Ohio Bureau of Worker Compensation: $18,175
Installed new tracking system in Blossom House, which makes all four houses track-ready and able to care for medically-fragile individuals in our Repite beds. 
Community West Foundation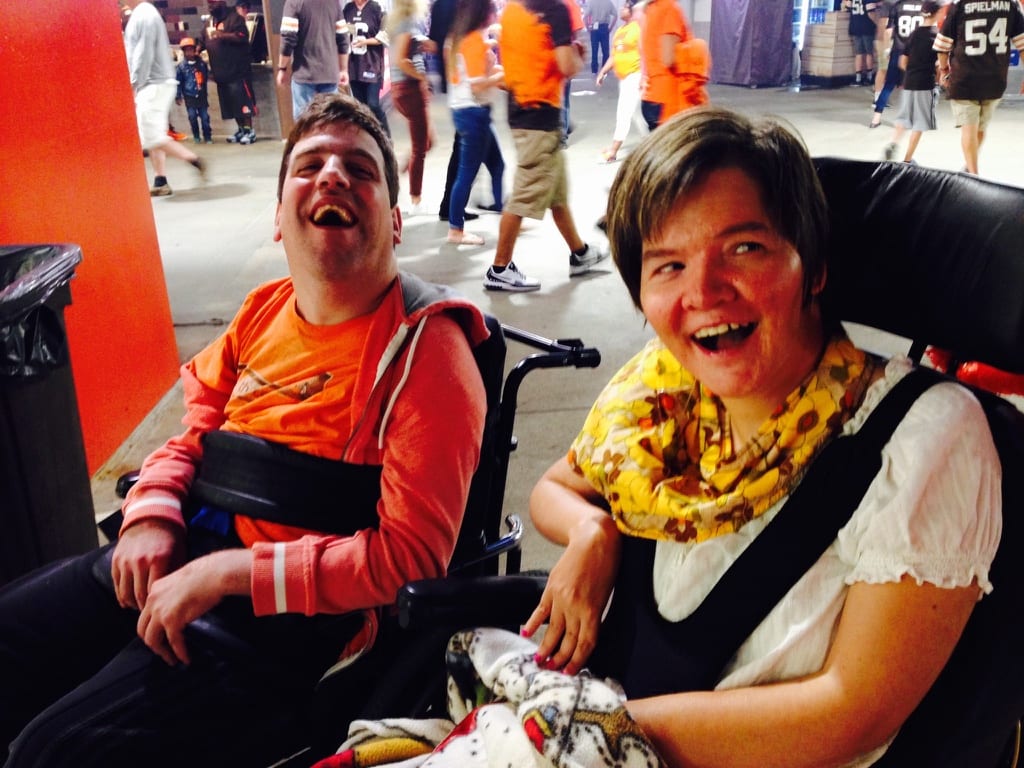 Community West Foundation: $25,000
Provided generouse funding for general operating expenses. 
ACTIVITY CENTER & THERAPEUTIC WALKING PATH
After breaking ground in early November, Blossom Hill completed a 0.10-mile therapeutic walking path where individuals, families, and staff will be able to safely walk, relax, and enjoy the outdoors in the backyard of the Blossom & Haven Houses in North Royalton. Raised garden beds, deer fencing, and land renewal are expected to be installed in the spring of 2021.
The walking path is the first phase of a larger project that will include an Activity Center/Greenhouse, expansive fenced planting garden, and enhanced deer-resistant fencing that is planned for Phase II.
The walking path and Phase I was funded by a grant from the Good Shepherd Foundation. For Phase II Greenhouse/Activity Center, Blossom Hill is currently seeking funding and sponsorship opportunities. Please call Lori Inks (440)223-8082 for more insight on how you can support.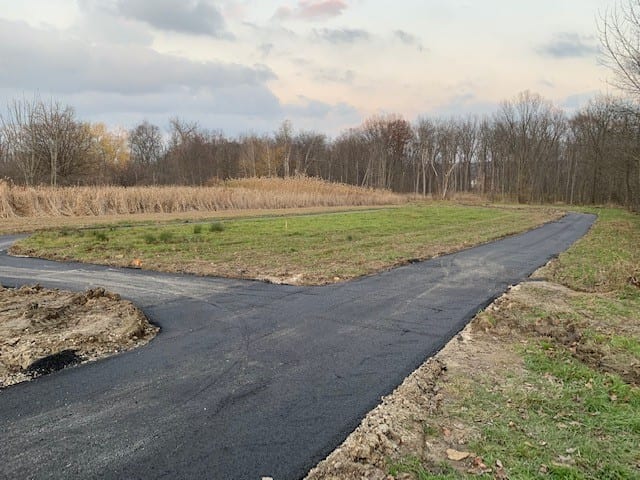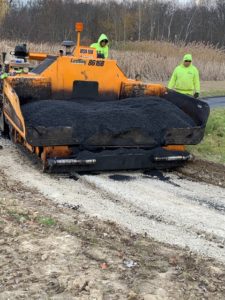 While each individual's story of how they came to Blossom Hill is unique, they all share themes of struggle to find the right fit where they can thrive. We talked to family members, at-home caregivers, and individuals to shed light on their journeys to Blossom Hill and provide hope for families in similar situations.
Below are four stories that capture just a few of the vibrant people who make up Blossom Hill, Inc.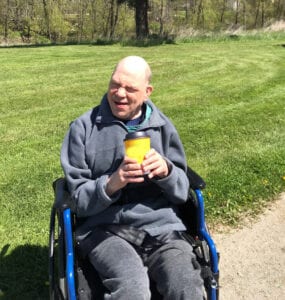 BARRY
"Barry became the "new guy" resident and was quickly accepted into the family. We all were."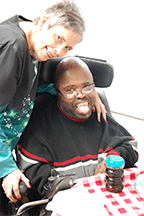 ERNIE
While he loves to travel, Ernie says he also likes coming back home to Parma House where he says, "I got all my friends here."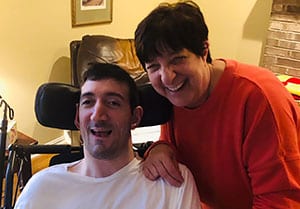 CHRISTOPER & LINDA
Linda, an at-home caregiver for her son, Christopher, is just taking things "day by day."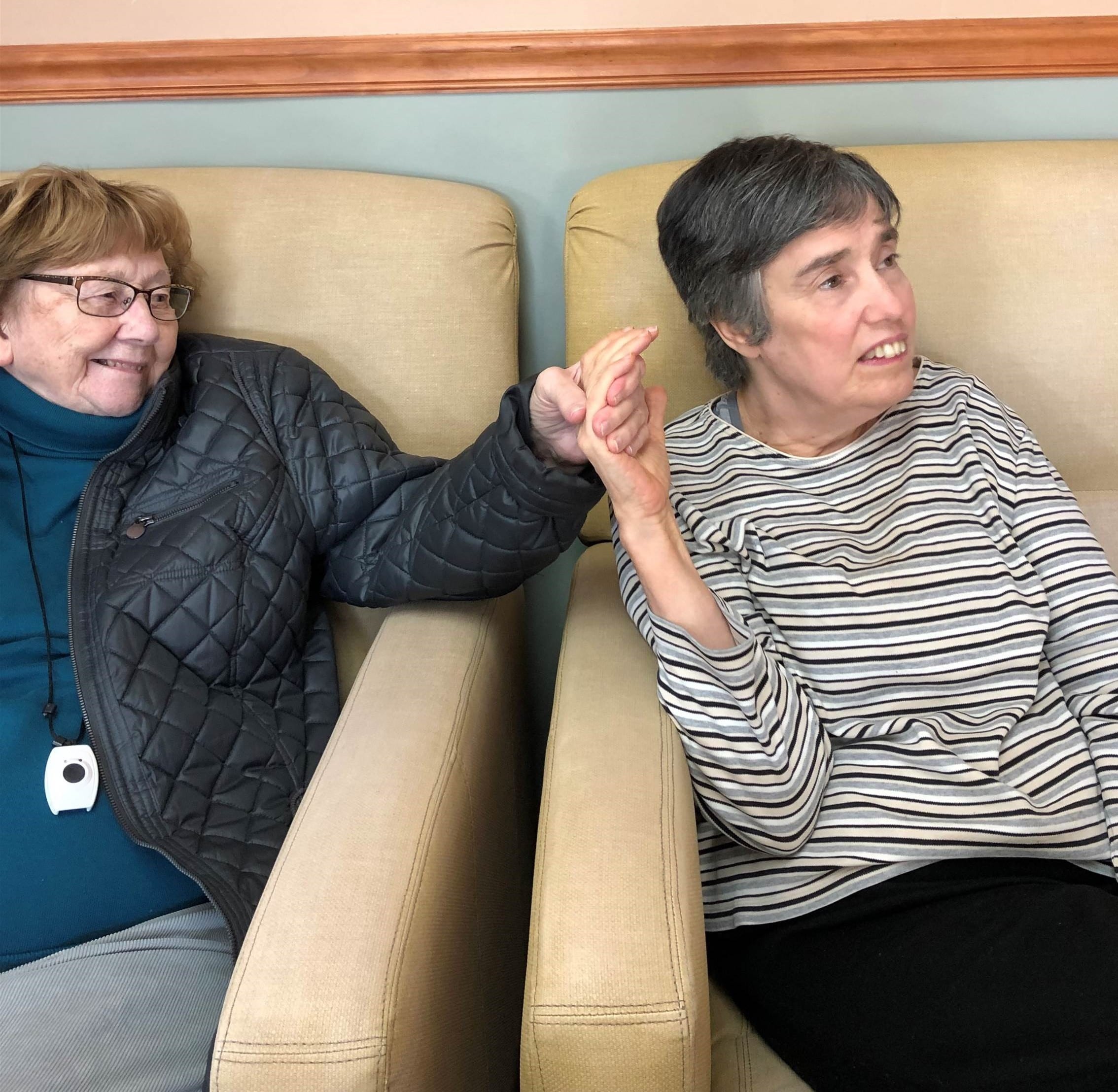 MARY JO
"Mary Jo is a special and loving person who gives so much and finding a place like Blossom Hill has been an answer to our prayers."
BLOSSOM HILL BY THE NUMBERS
With only 35 individuals living in four residential homes, staff members are able to care for individuals with high medical needs. Although the Repite program was on hold for most of the year due to COVID, Blossom admited three emergency respite inidviduals with high medical needs and helped them transition to others homes in the community.
Individuals Served in our residential facilities
Blossom Hill Staff Members
Number of individuals / families in our SL program:
Number of Respite clients / families
Blossom Hill is reimbursed for most program services, which accounts for 94% of its revenue. It also generates revenue for operational expenses and for special campaigns through its fundraising activities, including grants, and  individual and corporate contributions. Finally, investments account for 0.4% of total revenue.
Grants, contributions & economic stimuli
Medical and program services accounted for 82% of Blossom Hill's expenses while 15% was attributed to administraton costs and 2% to outreach efforts such as markting and community relations. 
Marketing & Community Relations Development
Employee Recognition Event 2020
Employees celebrating milestone anniversaries at Blossom Hill – from 5 to 25 years – attended a special employee recognition event in January, 2020 at Olesia's Place Restaurant. Beatrice Gliska received the second annual Krista Plowman Award that pays tribute to a beloved and inspiring Blossom Hill employee who passed away in 2018.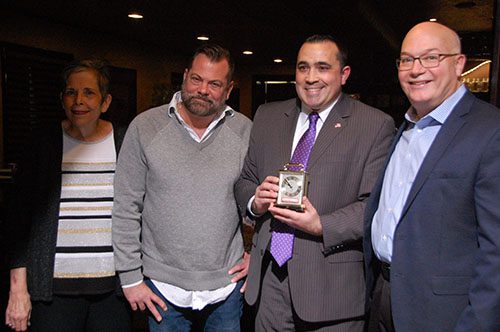 (left to right) Lynne Urbanski, Executive Director Blossom Hill; Ron DeVerse, Blossom Hill QDDP/Program Director; Dan Langshaw North Royalton Ward 3 Councilman (former); Steve Zuponcic, President, Blossom Hill Inc. Board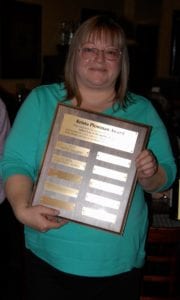 Beatrice Gliska recipient of the 2020 Krista Plowman Award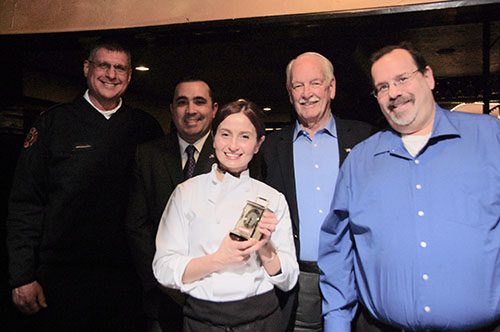 (left to right): Tom Habak, North Royalton Assistant Fire Chief; Dan Langshaw North Royalton Ward 3 Councilman (former); Olesia Pochynok, Olesia's Place Restaurant; Don Faulhaber and Jeff Ferrara, Faulhaber Funeral Home
Employee Recognition 2021
Wednesday, February 17, 2021
5:00-7:00 p.m.
Virtual Event
This event will recognize employee milestone years of service at Blossom Hill and outstanding employees.
Charity Golf Tournament Benefiting Blossom Hill
Monday, June 21, 2021
Shale Creek Golf Course
Medina, Ohio