This story was sent to us by Barry's sister Nancy as part of the Our Story Matters campaign, aimed at bringing to life the stories of the people that make up our rich and vibrant organization.
"My brother Barry came into our home as a foster baby like all the other babies my parents cared for during the previous ten years. Our mother and father did not name him. He was named by his biological mother who could not keep him. No one was aware of his special needs except for my mother who kept saying to everyone that this baby is not developing as he should. Eventually, Barry was diagnosed with Cerebral Palsy. He became my permanent brother by choice. My parents would not send him to an institution.
Another choice was made years later. It was the choice to find an adult home for Barry. I remember the seriousness of this decision. This was a decision with regards to the future care for Barry and his needs. The choice was Blossom Hill. Barry became the "new guy" resident and was quickly accepted into the family. We all were.
There have been many changes over the past 30 plus years since Barry moved from my parent's home. Our Blossom Hill Family has remained a constant of quality care, compassion and joy."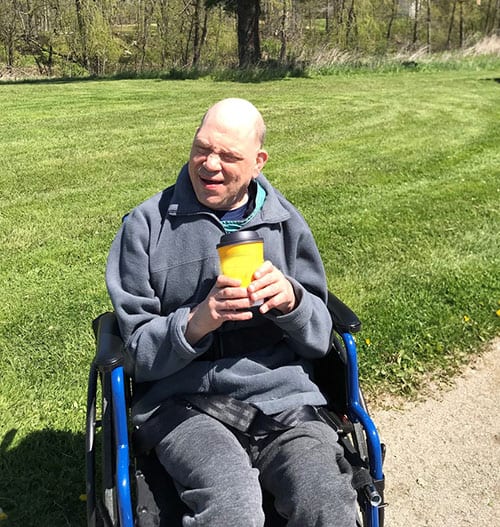 Learn more about Blossom Hill's Residential Facilities.