Support The Project
Funding opportunities for this project are still available. Your support will help us build a sustainable activity center and greenhouse behind Blossom Hill's properties in North Royalton.
Naming Opportunities Available
In addition to funding opportunities, naming opportunities are still available. Contact the Director of Development for more information. 
Students Visiting Therapeutic Pathway
October, 2021 – Blossom Hill "champions" hosted the six Case Western Reserve University students assigned to work on a complex healthcare project, part of Case's Interprofessional and Interdisciplinary Education and Research. Students will provide evidence-based research to support Blossom Hill's therapeutic pathway and greenhouse.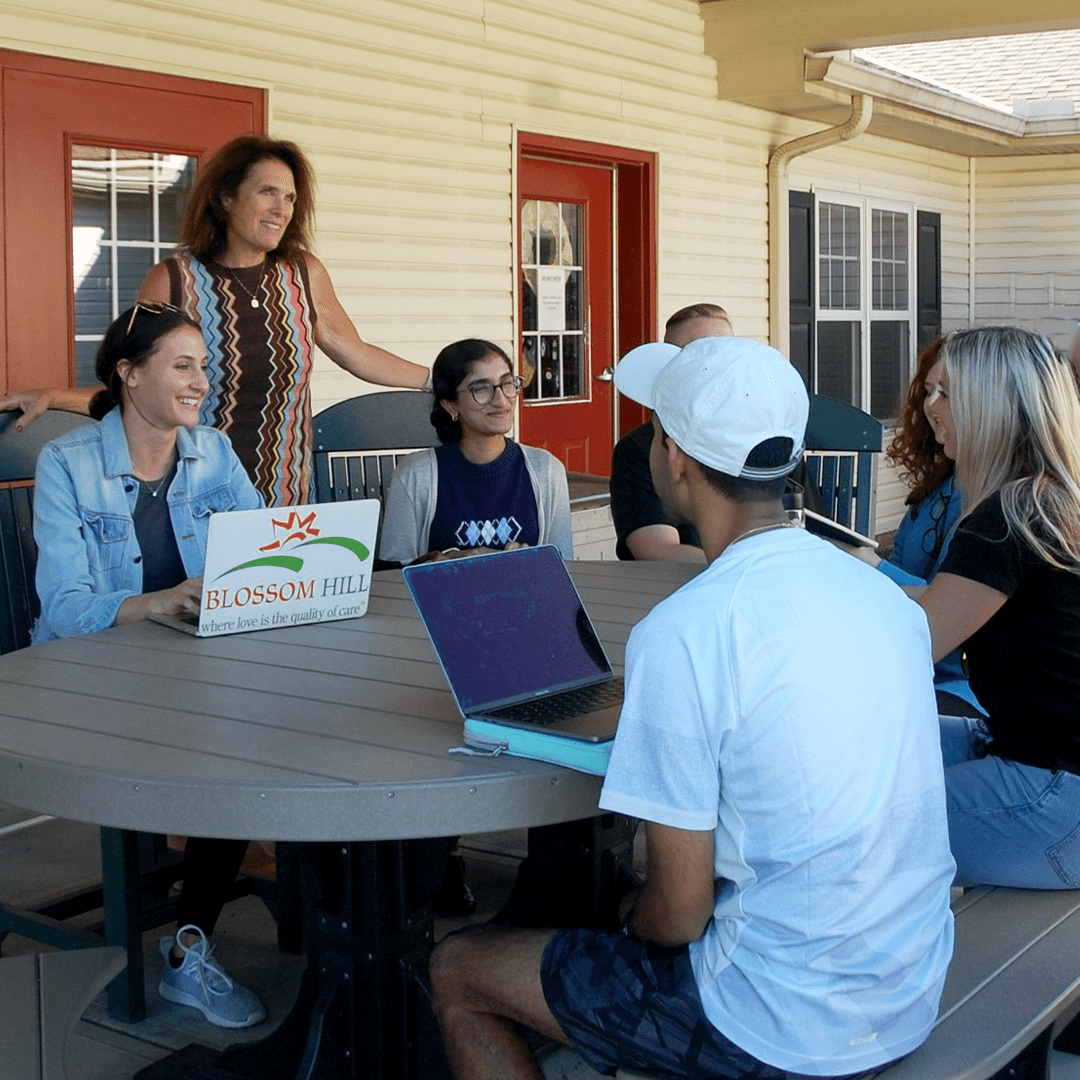 Group Project Work
October, 2021 – The Case Western Reserve University students assigned to work with Blossom Hill come from a variety of healthcare backgrounds, including premed, dentistry, nursing, and social work.
Virtual Greenhouse Groundbreaking
We were happy to break ground on our Greenhouse and Activity Center on Wednesday, December 1, 2021.
The Greenhouse & Activity Center is slated to be completed in Spring, 2022. 
The virtual event included a video presentation featuring remarks from Lisa Kristosik, CEO of Blossom Hill, Steve Zuponcic, Blossom Hill Board of Directors, and recorded remarks from North Royalton Mayor, Larry Antoskiewicz. 
Blossom Hill Teams Up with CWRU's Office of Interprofessional and Interdisciplinary Education and Research
Case Western Reserve University's Interdisciplinary Education Program kicked off in September, 2021 and the group will meet with two Blossom Hill "champions" to discuss the details of the project. The six student "champions" will work on a plan to determine the best way to utilize the proposed Greenhouse and Activity Center for Blossom Hill's 36 individuals in residential care. Read more.
BLOSSOM HILL TO BUILD GREENHOUSE AND ACTIVITY CENTER
June 1, 2021 – Good Shepherd Foundation Awards Blossom Hill $160,000 Grant to Build Greenhouse and Activity Center on North Royalton Property
Barry & I love going back by the tree line and listening for birds! When he hears them tweeting, he snaps along with his fingers.
It's great to be able to go for an actual walk with the residents. Before, we were stuck on the patio or in the parking lot unless we crossed the busy road.
Raised garden beds installed 6/2021
Tomatoes and peppers planted in raised garden beds 6/2021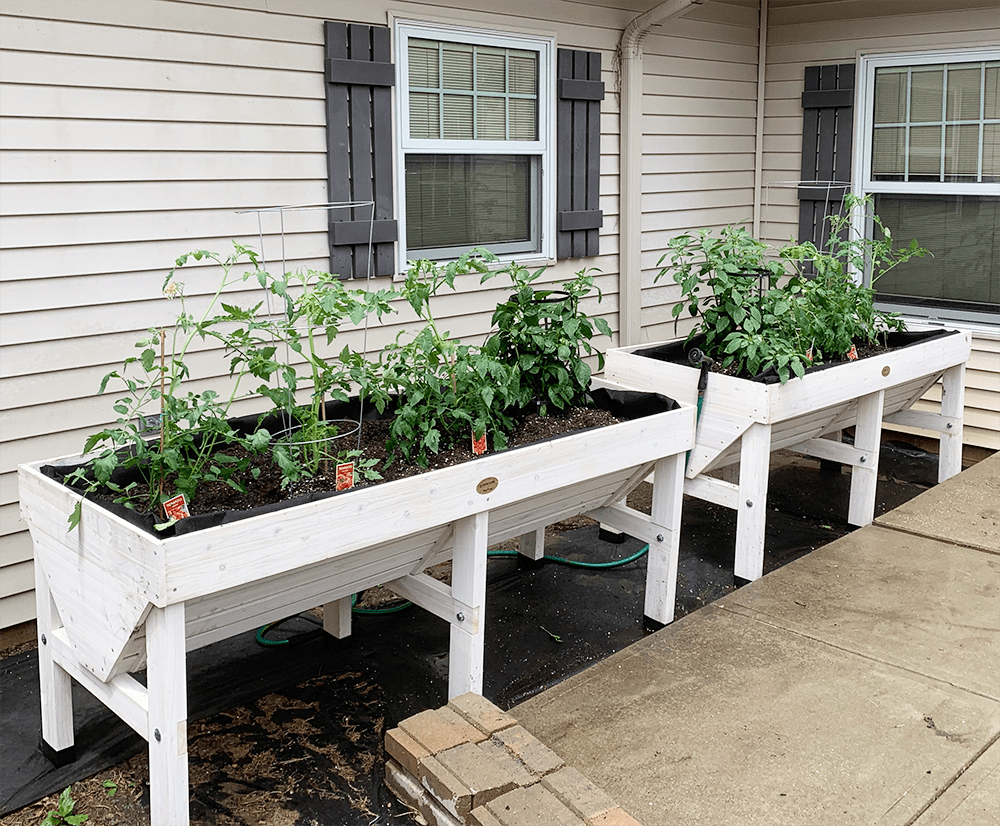 Raised garden beds outside of Haven House 6/2021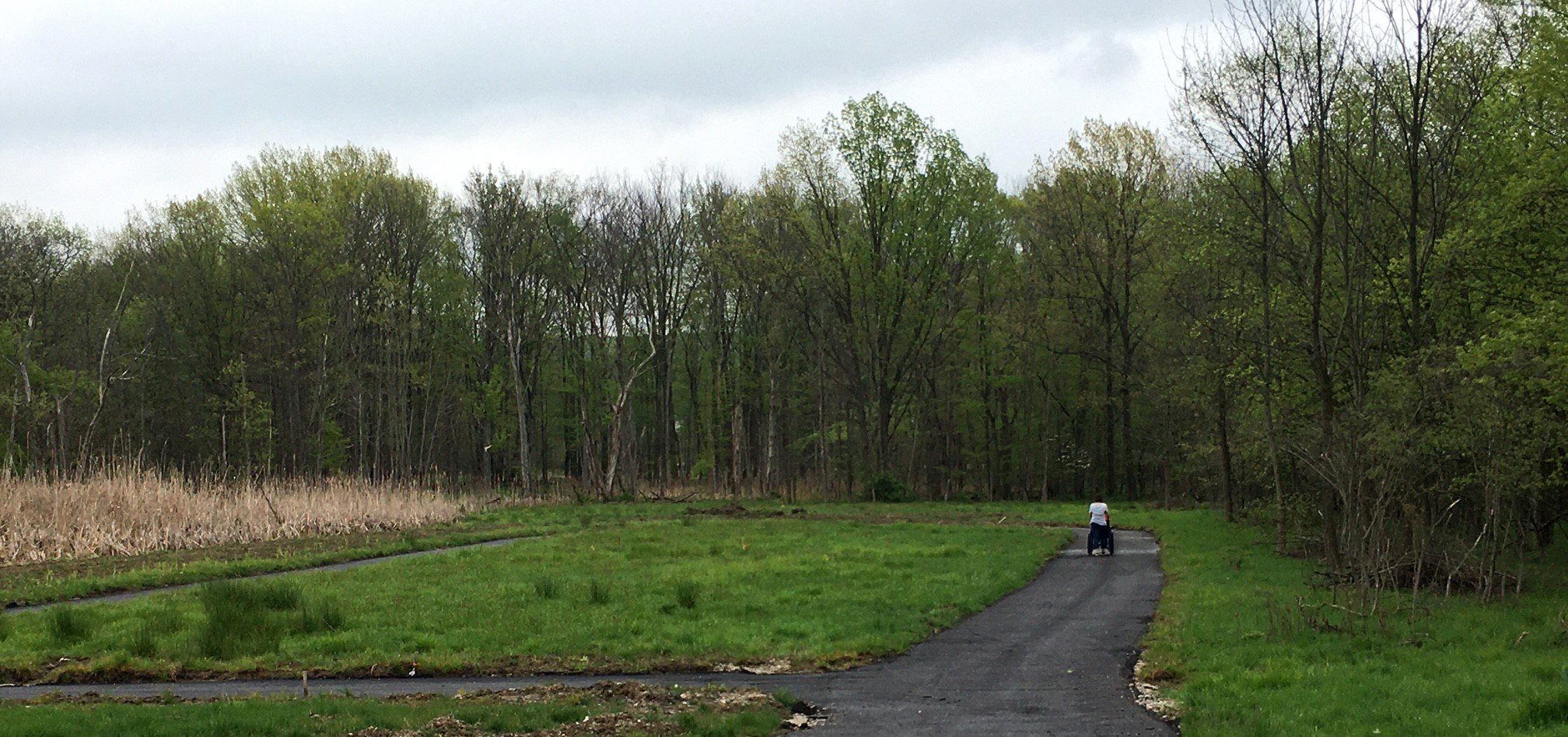 Individual and staff member enjoying the path May/2021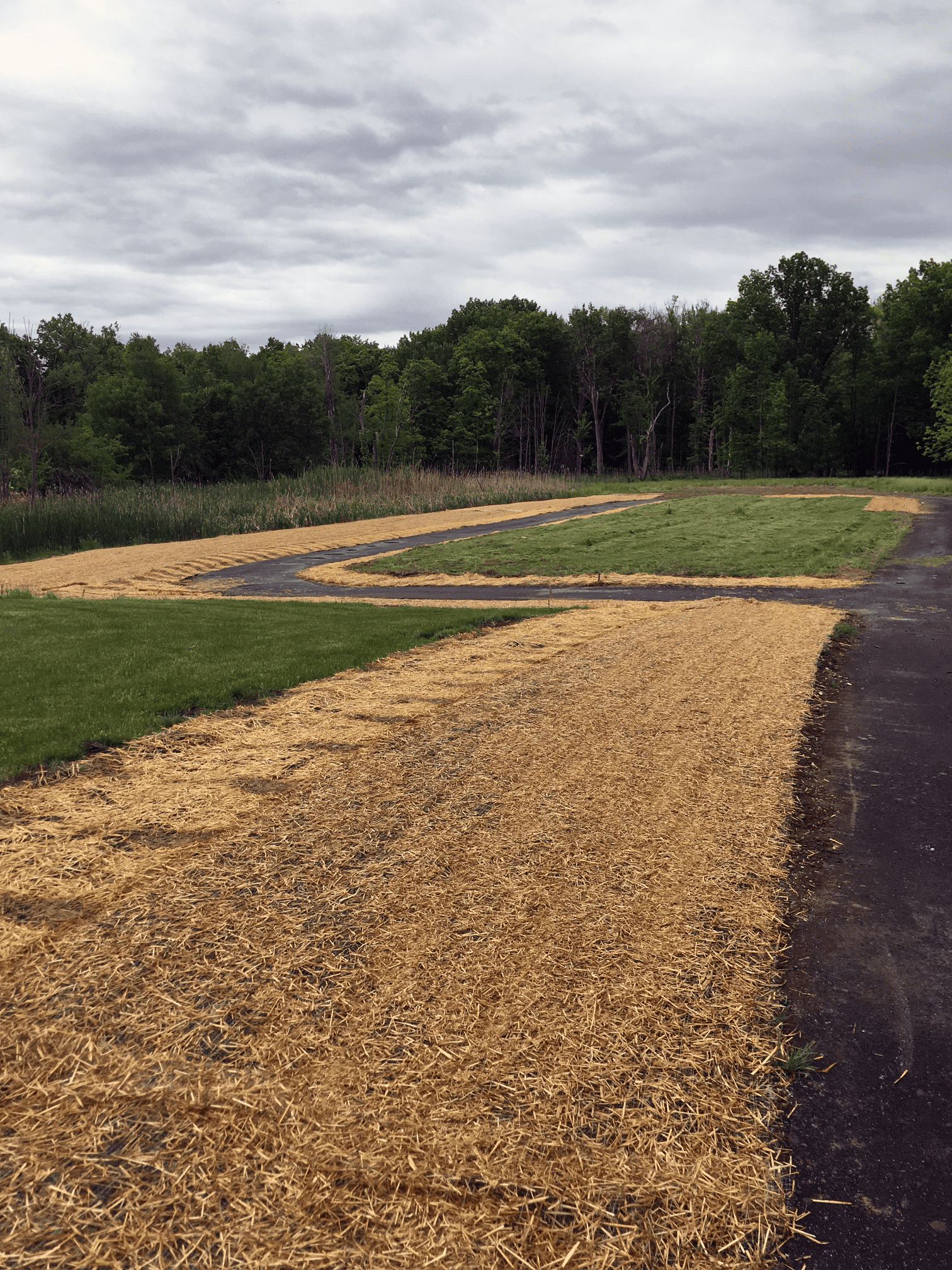 BLOSSOM HILL ACTIVITY CENTER AND THERAPEUTIC WALKING PATH DETAILS & STATUS
After breaking ground in early November, Blossom Hill recently complete Phase I, a therapeutic walking path, of its outdoor activities center. Our Individuals, families, and staff now have a safe place to walk, relax, and enjoy the outdoors in the backyard of the Blossom & Haven Houses.