A MESSAGE FROM BLOSSOM HILL LEADERSHIP
Our rich history goes back 54 years – to 1968 – when a group of concerned parents came together to create better opportunities for their children with disabilities to thrive. This grassroots effort became Children Forever Haven and, eventually, Blossom Hill.
In 2021, we harnessed this same "grassroots" spirit to position Blossom Hill for the future. In this report, we reflect on the people we served, goals that we met, milestones that passed, and other successes that have put us on a path to a bright future.
While COVID was at its first peak in February 2021, we celebrated our Employee Recognition Event virtually. This event is usually celebrated in-person to recognize staff who reach milestone anniversary years. We even celebrated one staff member who reached a 30-year milestone anniversary in 2021 with Blossom Hill as a Direct Support Professional! Congratulations, Terran!
Our highly sought-after Respite program reopened in March 2021. Families looking for short-term stays for their loved ones could resume plans that were previously on hold like vacations and surgeries.
We resumed our annual Golf Outing in June, which turned out to be one of our most successful fundraising events to date. We also hosted our fall Clam Bake fundraiser and auction at Olessia's new location in Richfield.
Finally, at the end of a successful 2021, Executive Director/Director of Operations, Lynne Urbanski retired after 16 years at Blossom Hill. Lynne had dedicated her adult life to the service of those with developmental disabilities and we would like to thank her for her service and legacy to Blossom Hill!
As we look to the future, we are hopeful that 2022 will provide Blossom Hill with opportunities to integrate person-centered technology innovations and focus even more on employee recruitment, retention, and recognition.
Read on to find out more about each of these initiatives, events, and accomplishments that are all thanks to you, our generous community!
Lisa Kristosik, RN, BSN, MSN
Chief Executive Officer, Blossom Hill
George Swartz
President, Blossom Hill Inc Board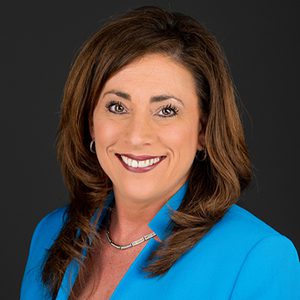 Lisa Kristosik, RN, BSN, MSN
Chief Executive Officer, Blossom Hill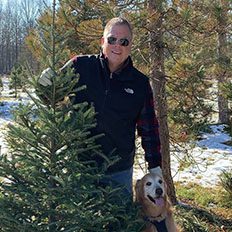 George Swartz
President, Blossom Hill Inc. Board 2021
BLOSSOM HILL BOARD OF DIRECTORS
Officers
George Swartz, President, Blossom Hill, Inc.
Chris Holeck, Vice President Blossom Hill, Inc. & Blossom Hill Foundation
Chuck Hirsch, Treasurer Blossom Hill, Inc. & Blossom Hill Foundation
Dennis Kapral, Secretary, Blossom Hill, Inc. & Blossom Hill Foundation
Ralph Zuponcic, President Blossom Hill Foundation
Directors
Steve Zuponcic
Marty Gardner
Ethan McPeake
Tammy Haseley
Sal Indriolo
BLOSSOM HILL AWARDED OVER $223,000 IN GRANT FUNDING IN 2021
In 2021, grant funding and renewed partnerships blossomed. Blossom Hill was awarded grants from the following organizations to support operational functions, COVID-19 relief, and various projects that improve the lives of the individuals and staff.
The Good Shepherd Foundation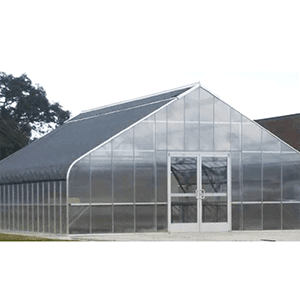 The Good Shepherd Foundation
Community West Foundation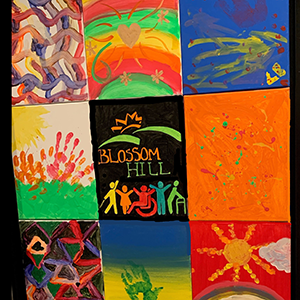 Community West Foundation
Cuyahoga County COVID Relief Fund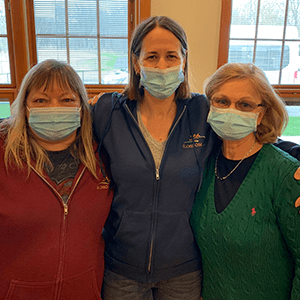 Cuyahoga County COVID Relief Fund
For the second year in a row, Blossom Hill received generous COVID-19 emergency funding from the Cuyahoga County Board of Developmental Disabilities.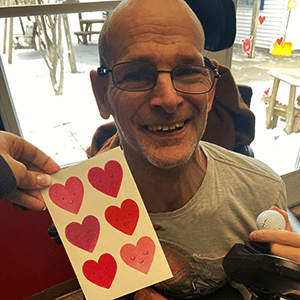 Additional Grant Funding
Through new grant partnerships, Blossom Hill received over $12,800 in additional funding to support day-to-day operational expenses. 
EMPLOYEE RECOGNITION EVENT
Due to COVID-19, an in-person event was not feasible for the 2021 Employee Recognition Events. Instead, Blossom Hill staff and board members gathered virtually to celebrate staff milestone anniversaries that spanned from 5 to 30 years with the organization.

10TH ANNUAL GOLF OUTING
We were pleased to host our 10th Annual Golf Outing on Monday, June 21, 2021 at a new venue, Shale Creek Golf Club in Medina. To date, this was one of our most successful fundraisers.
Our supporters enjoyed beautiful views and great golf. New this year was a wine toss for golfers and nongolfers to engage in. Thanks to generous in-kind donors, we also had 25 fabulous auction items for participants to bid on.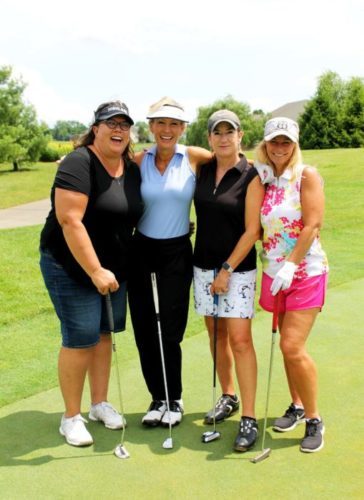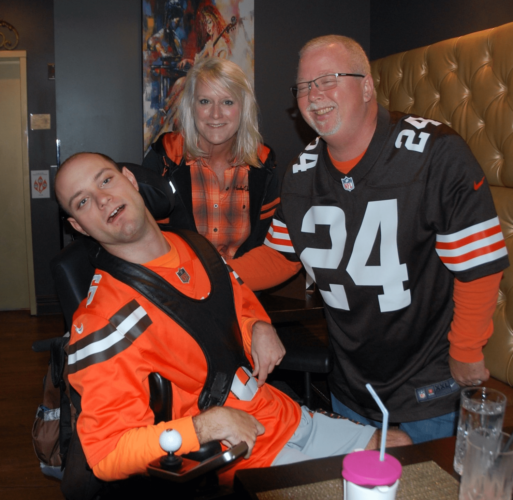 CLAM BAKE
Staff, donors, and community members had a great time at our Clambake fundraiser this past weekend. Blossom Hill's generous donors helped raise money to help cover the basic needs of the individuals that Blossom Hill serves. Their support allows staff to plan fun and engaging outings and other activities, and helps keep the facilities updated and maintained so the 36 individuals can enjoy living in beautiful homes.
While each individual's story of how they came to Blossom Hill is unique, they all share themes of struggle to find the right fit where they can thrive. We talked to family members, at-home caregivers, individuals, and staff to shed light on each journey to Blossom Hill and provide hope for families in similar situations.
Below are stories that capture just a few of the vibrant people who make up Blossom Hill, Inc.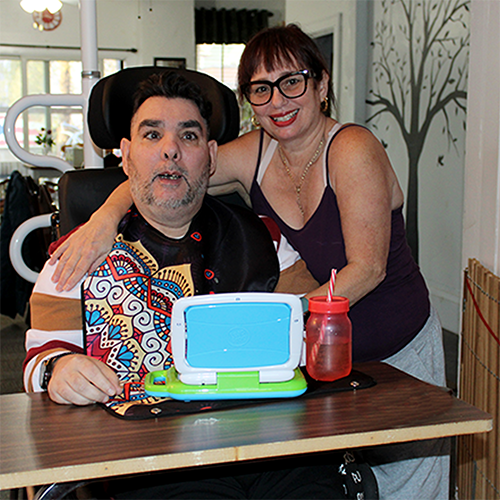 MINERVA & ELVIN
Caregiving at home is a 24/7 job. Read more about Minerva, a caregiver for her brother Elvin at their home.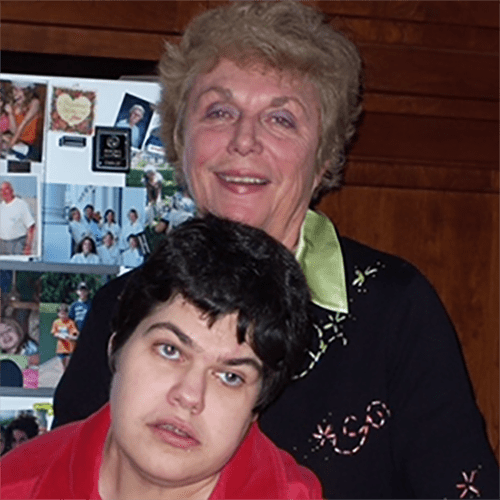 DAUGHTER THRIVES AT GROUP HOME THANKS TO MOTHER'S VISION
Thanks to Dee's vision, her daughter Lisa thrived at Blossom Hill's Center Ridge House.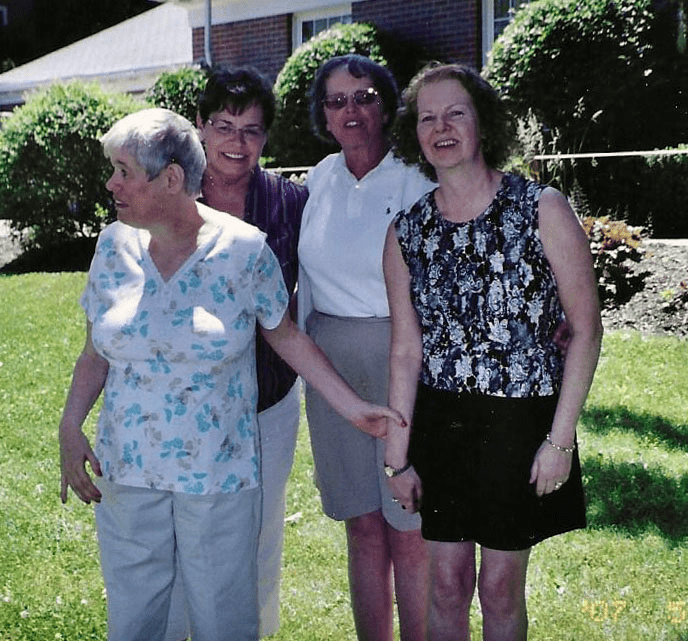 ONE FAMILY'S LEGACY & COMMITMENT TO BLOSSOM HILL
Sisters Susan MacKenzie, Ellen Ladik and Mary Smith remember their late sister Beth who was one of the original residents at Haven Hill Home in Brecksville when it opened in 1983. Read a Q&A with the three sisters.
BLOSSOM HILL BY THE NUMBERS
Blossom Hill, Inc. operates four (4) Intermediate Care Facilities (ICF) group homes in Northeast Ohio. Thanks to our caring staff of over 100, these 36 individuals are able to thrive in residental living with onsite nursing care, dietary staff, and 24-hour care from direct support professionals. In addition, Blossom reopened its highly-sought respite for families looking for temporary placement for their loved ones.
Individuals Served in our residential facilities
Blossom Hill Staff Members
Number of individuals / families in our SL program
Number of Respite clients / families
In 2021, Blossom Hill received most of its revenue – 46% – through grants and contributions from generous donors and supports. Revenue was also generated through reimbursement of programs and services: 37%. Finally, investments account for 17% of total revenue.
Grants, contributions & economic stimuli
Medical and program services accounted for 82% of Blossom Hill's expenses while 15% was attributed to administraton costs and 2% to outreach efforts such as markting and community relations. 
GREENHOUSE & ACTIVITY CENTER
Groundbreaking
We were happy to break ground on our Greenhouse and Activity Center on Wednesday, December 1, 2021.
Partnership with Case Western Reserve University Students
Blossom Hill teamed up with students working through CWRU's Interprofessional and Interdisciplinary Education and Research to work on a plan to determine the best way to utilize the proposed Greenhouse and Activity Center.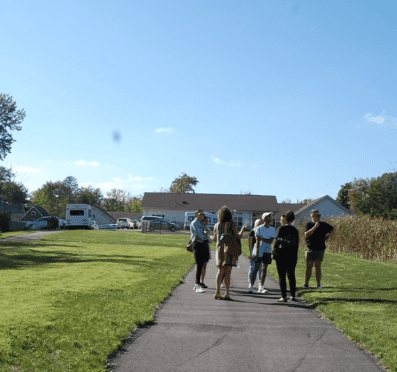 Employee Recognition 2022
We were glad to be back celebrating our staff milestone anniversaries and recognition awards in-person at J Bella's in Strongsville. 
Nurse Appreciation 2022
Blossom Hill celebrated the dedicated nursing staff who care for the 36 individuals at their Intermediate Care Facilities (ICF) group home with gifts and a special luncheon to recognize our incredible nursing staff. 
11th Annual Blossom Hill Golf Outing
Monday, June 20, 2022
Shale Creek Golf Course
Medina, Ohio