Supported Living Services: Beyond Our Front Door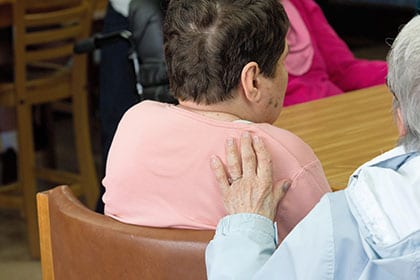 Hundreds of individuals with mental and physical disabilities are living with their families throughout greater Cleveland. These individuals and their families often need support with daily activities.
Blossom Hill meets these needs by providing licensed Homemaker Personal Care (HPC) services that include transportation and delegated nursing services.
Certifications and Audits: The Utmost Professional Standards
Certification – Blossom Hill is certified by the Ohio Department of Health.
Licensure – Blossom Hill is licensed by the Ohio Department of Developmental Disabilities
Transporting residents to medical appointments, recreational activities
Housing
24-Hour Nursing Care
Dietary and Therapy Assistance
Learn more about our services