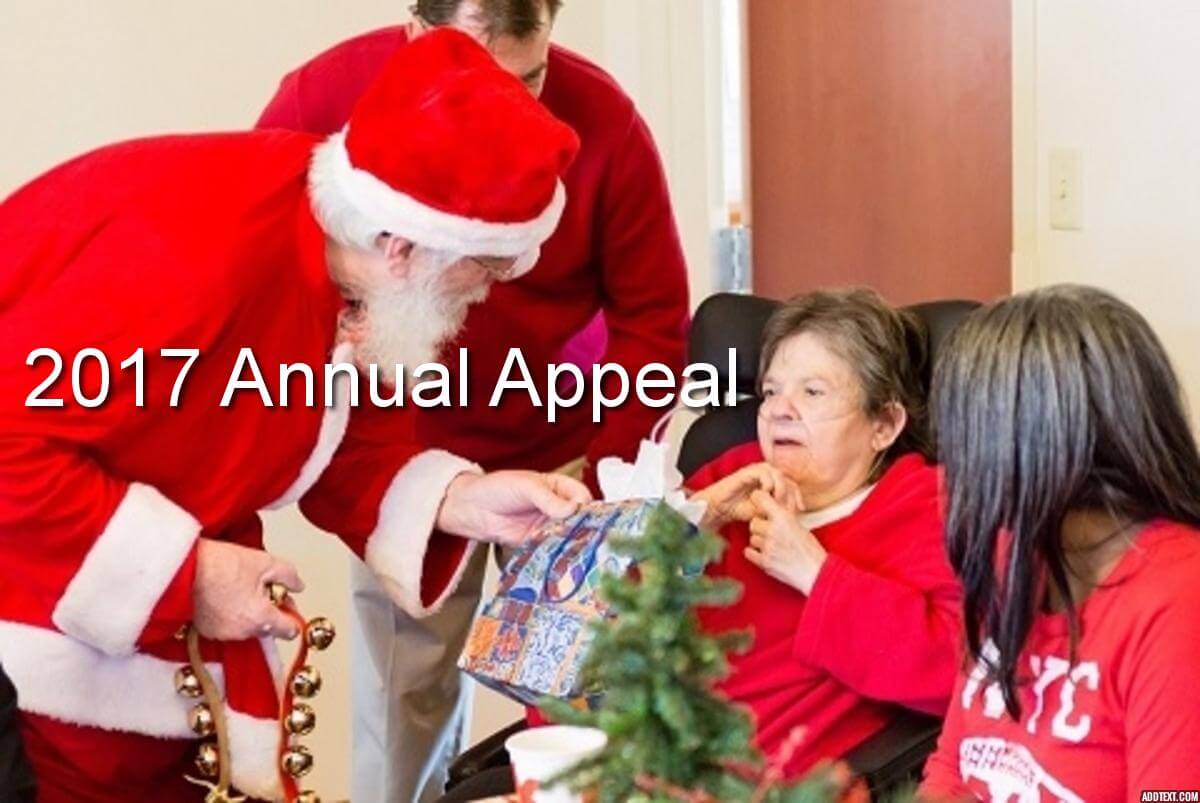 Happy Holidays! We hope you're as excited about the upcoming holiday season as we are. Why the excitement? Because the New Year, 2018, marks Blossom Hill's 50th anniversary of service to a community of amazing individuals who brave the challenges of profound mental and physical disabilities every day. We will celebrate our residents and local friends and families through a variety of engaging activities in 2018. (Visit our website for details.)
As 2017 comes to a close, we remind you to please consider making a tax-deductible donation to Blossom Hill. Our holiday wish list for our residents includes two items that are vital to their day-to-day care. Your contribution of any size will help us purchase these items:
Wound Vac System – $14,000
This therapeutic device administers negative-pressure wound therapy, a technique that promotes healing in acute and chronic wounds. This system would help us provide needed medical care to not only our residents but also individuals in the community who require respite care. Medicaid recently stopped paying for the rental of wound vacs, so we are relying on generous donors like you to help fund our purchase of this critical piece of medical equipment.
Wheelchair Lift Motor – $4,500
Our fully powered wheelchair lift is essential to the health and safety of our residents. It raises residents from their wheelchairs for purposes of repositioning or bathing or helping them overcome barriers. 99% of our residents at Center Ridge House and Haven House use the lift 12 times a day or more; most respite individuals need the lift as well.
Thank you for your generosity and involvement with Blossom Hill! As federal and state funding continues to wane, we rely more heavily than ever before on our donors and friends to continue providing life-changing resources to some of our community's most vulnerable citizens.
All donations can be directed to our website — www.blossom-hill.org — or mailed in the attached envelope. Remember: All gifts to the Blossom-Hill Foundation Fund are tax-deductible.
Happy holidays to you and your loved ones, and best wishes for a happy and healthy New Year!
Sincerely,
Ralph Zuponcic
President
BLOSSOM HILL FOUNDATION | 28700 Center Ridge Road | Westlake, OH 44145 |P: 440-842-2042 | www.blossom-hill.org
*Blossom Hill is a registered 501(c)(3) organization